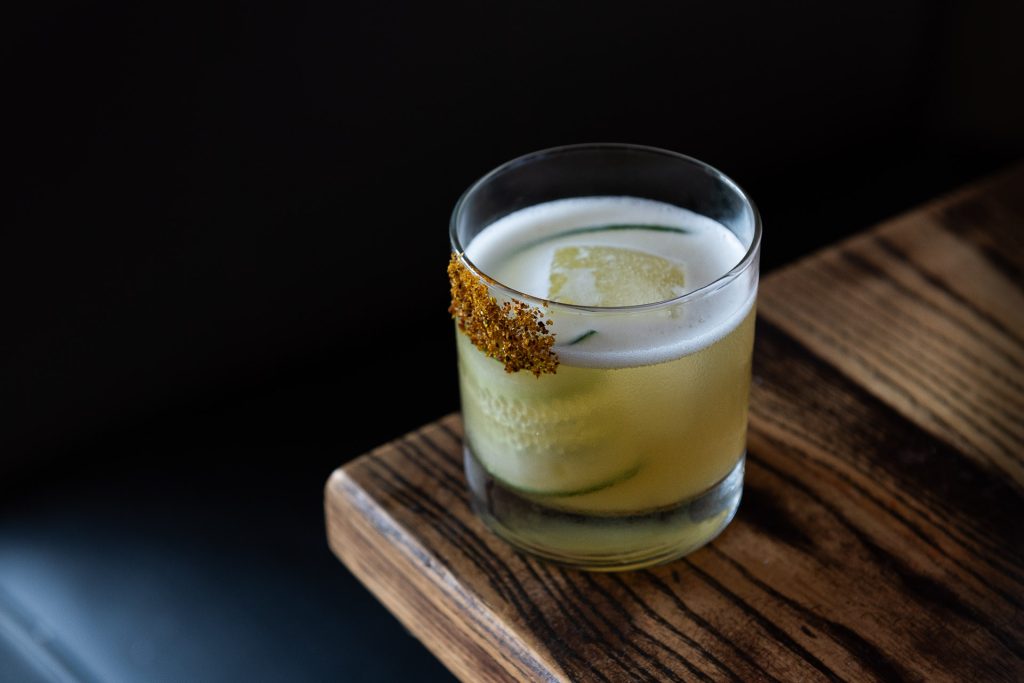 Aloe Goodbye
Experience a burst of revitalizing flavors with this cucumber and aloe margarita, featuring our organic, additive-free tequila known for its smooth and bold character, Quintaliza Reposado.
Ingredients
Picture this: you're lounging in your backyard, contemplating the impending doom of summer's end, when suddenly, our Aloe Goodbye margarita descends from the heavens. It's not just any ordinary cocktail; it's a ray of liquid sunshine that'll leave you wondering why we can't have summer all year round.
1.5 oz Quintaliza Reposado – ORDER HERE
1 oz Fresh Cucumber Juice
0.5 oz Chareau Aloe Liqueur
0.5 oz Fresh Lime Juice
0.25 oz Agave Syrup
1 Dash of Celery Bitters
Pinch of Salt
Pinch of Black Pepper
Mixing Guide
Uno
Shake all ingredients
Dos
Strain into a rocks glass with a big cube of ice
Tres
Garnish with cucumber and cracked black pepper and sea salt rim
Now, go find the perfect song, sit back, and enjoy!
Need to order more
Quintaliza Reposado?
We get it. Good tequila goes quickly, especially with a great cocktail recipe and a good group of friends.