Welcome to the Quintaliza Experience
Scroll down for stories, drink recipes, good ideas, bad ideas, and other spirited content…
What does BOLD mean to you?
B is for Bold
posted 01/15/2023
What does it mean to be bold? Everyone has their own definition of boldness, whether it's about being fierce, taking risks, or trying new things. To some, being bold simply means standing out […]
Read More
Press Releases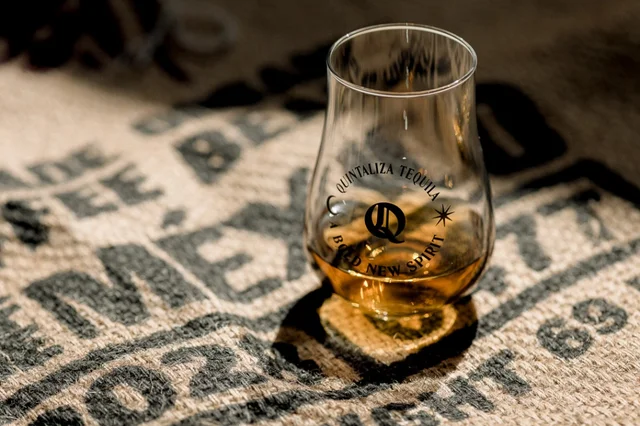 Is Quintaliza the First Organic Additive-Free Tequila Featured on Perfect Daily Grind?
"Wed, 28 Jun – Quintaliza launches world's first coffee-aged tequila. Quintaliza Reposado Tequila is finished in oak barrels, which previously held roasted coffee from Chiapas, Mexico." — Perfect Daily Grind Each Friday, Perfect Daily Grind gathers the crème de la crème of coffee industry news from the past week, and thanks to our unique coffee-aging […]
Read More
Quintaliza Tequila is Here!
Raise your glasses, tequila lovers! Today marks the highly anticipated release of Quintaliza Tequila! Seize the moment and secure your place among the select individuals who get to unwrap our first round of treasures.
Quintaliza Cocktail Recipes
Quintaliza Mai Tai
Quintaliza Mai Tai This unique drink combines the best of tropical and cozy fall flavors, offering a taste of paradise whether you're gathered around a bonfire or dreaming of a beach getaway. Quintaliza Reposado required. Ingredients Here's how you can craft your own Quintaliza Tequila Mai Tai at home: Need to order moreQuintaliza Reposado? We […]
Read More
Stories / Secrets / Legends
Crafting the Perfect Organic Tequila: Quintaliza's Journey through Sustainability and Certification
Important Considerations: Price, Availability, and More Before delving into the realm of organic tequila, it is vital to understand the critical factors that shape its journey from field to bottle. As you might guess, organic production is much more expensive. We always knew we would stay true to the authentic nature of agave, so the […]
Read More
Discover Quintaliza Tequila – A Bold New Spirit
Introducing Quintaliza, an industry-first pairing of two of the world's most adored flavor profiles: smooth, organic tequila and subtle notes of roasted coffee beans. But this isn't another corny coffee liqueur. Quintaliza Tequila is a 100% pure agave sipping tequila that belongs on the top shelf with your other all-time favorites. So what makes Quintaliza […]
Read More
Buy Quintaliza
Quintaliza Reposado is Now Available